Your smile often serves as your first impression, so you want to make sure that it matches your bright and shining personality. Unfortunately, years of coffee, smoking, and other habits can wear that smile down, and if you suffer from worn, damaged, or discolored teeth, you may be tempted to hide your smile instead of showing it off.
Don't do this. Instead, talk to a cosmetic dentist. Rather than focusing solely on the health of each tooth, cosmetic dentists give patients options to make their teeth look better and their smile shine brighter.
There are many different cosmetic dentistry procedures available for Florida patients, each addressing different cosmetic (and for some, oral health) issues.
Top Cosmetic Dentistry Procedures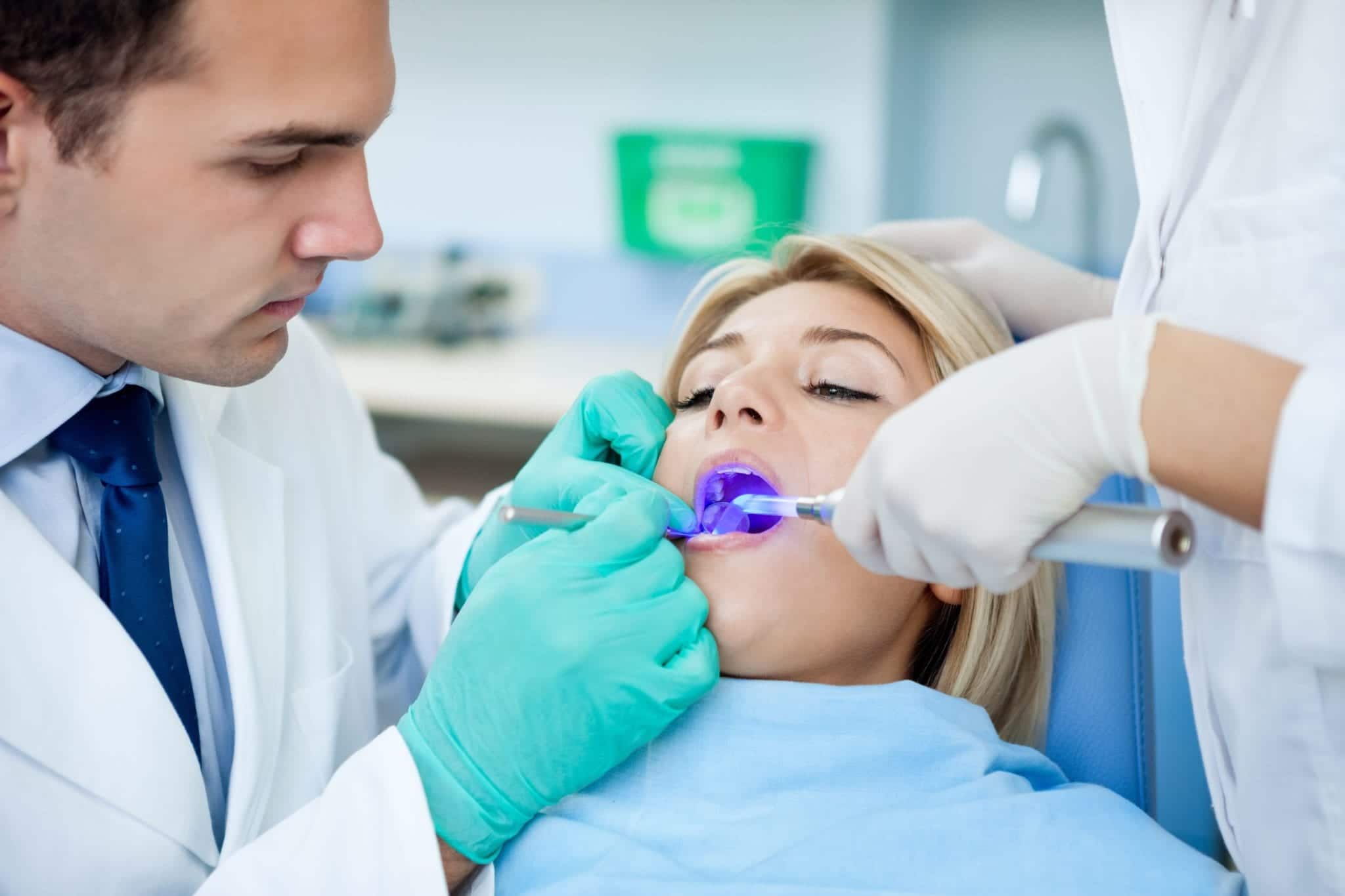 Below you can find information on six of the most popular cosmetic dentistry procedures.
Whitening: Yes, there are lower-powered whitening kits available at the drugstore, but if you want the best whitening procedures and products, head to the dentist. In-office whitening procedures usually only require one appointment, and they use a higher concentration of peroxide that helps to keep teeth whiter than over-the-counter or drugstore treatments.
Plus, heading to a dentist means that you know the process is being handled by a professional who knows what they're doing and what's best for your oral health.
Implants: If an entire tooth is missing, consider getting implants. Implants replace not just the tooth, but also its root.
Implants are made of three parts: the artificial root ("fixture") that is fused to the patient's jawbone, the artificial tooth ("prosthesis") that is visible in your mouth, and the part that holds the two together ("abutment"). The prosthesis is screwed into the abutment, which is screwed into the fixture.
Implants are one of the most popular forms of tooth replacement. If you need entire teeth replaced, you may also want to consider bridges, crowns, or dentures.
Composite Bonding: If you would like to repair individual teeth and do not want to spend a lot of money, consider cosmetic bonding. This process can be useful for someone who has a cracked or chipped tooth, as well as someone who has a tooth that is decaying.
The process is simple; the dentist will remove any tooth decay with a drill and a UV light. The dentist will then cover the tooth in a material that resembles your other teeth. The material is shaped, sculpted, and dried with a UV light, to create a healthy-looking tooth that is free of decay.
Inlays and Onlays: Another option for repairing tooth decay is getting inlays and onlays. Rather than being made and sculpted by the dentist in the office, inlays and onlays are made with a composite resin in a separate laboratory. Because of this, the process may take more than one appointment.
They are applied with an adhesive. If there isn't much damage to the tooth, an inlay will be used to cover the front of the tooth. If tooth decay has reached the tooth's cusp and the tooth cannot support a filling, an onlay will be used to cover the entire tooth to protect it from further damage.
Veneers: If you would like a similar process for a more visible tooth or an entire row of teeth, consider getting veneers. Veneers are made out of ceramic, and have similar cosmetic benefits to cosmetic bonding.
Veneers can, for example, help to even out crooked teeth, fill gaps, and repair very visible chips. They are applied to the front of the tooth or teeth with dental adhesive. This process will make your teeth blend in with the ones around it, while giving them an extra shine.
If you are looking to get rid of tooth decay, you may need to consider a different procedure in addition to veneers.
Full Mouth Restoration: Maybe just one procedure won't cover the wear and tear that your teeth have been through. If your smile needs a complete overhaul, talk to your dentist about full mouth restoration.
Full mouth restoration will certainly take a few appointments (and maybe a few months in between each appointment), but can address a whole host of issues that fixing individual teeth won't be able to solve. The procedure may include, for example, orthodontic work that will fix bite issues. Teeth may be replaced, temporary restorations may be necessary for a few weeks while new teeth are constructed, and more.
Each full mouth rehabilitation procedure looks different for each patient.
Remember, some procedures may require more than one appointment, or extra care while the tooth is adjusting to the mouth and healing. There are can also be big differences in cost depending on your dental insurance and the procedure you wish to have done.
If you would like more information on any of these procedures, or would like to begin the process yourself, reach out to a South Florida cosmetic dentist and make an appointment.