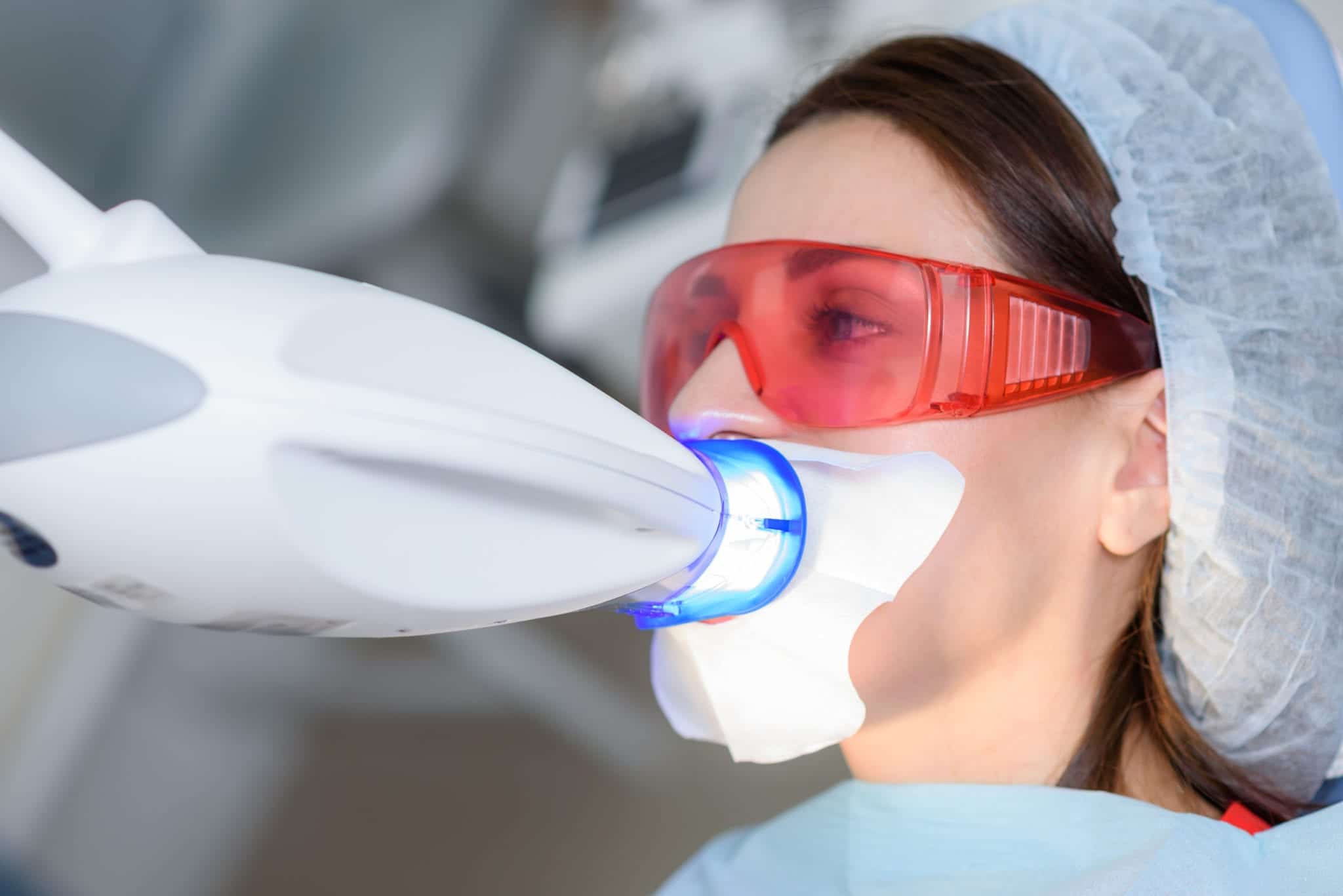 Teeth whitening procedures are relatively painless and give you a brighter, more attractive smile. These days, you don't even have to visit the dentist to get a whiter smile. At-home kits are readily available at your local supermarket.
Furthermore, ask anyone — would you rather go to the dentist for a root canal or a teeth whitening? No matter who it is, the answer is probably the same.
What most people don't realize is that not everyone walks out of a teeth whitening pain-free. If this sounds like your experience — maybe you have a burning sensation around the gums or tooth sensitivity after treatment, we have some advice for you!
Learn more here about how to manage any pain associated with your teeth whitening and how you can prevent it from happening in the first place.
Why Do My Gums Burn After a Tooth Whitening?
The hydrogen peroxide in teeth whitening products may cause your gums to burn. It's is one of the main ingredients in the products you can buy on the shelves and relatively safe to use. Still — for many people, too much exposure to the gums will lead to sensitivity or pain.
At-home teeth whitening strips or gels that don't fit right may end up exposing hydrogen peroxide to the gums for a prolonged period of time. Rushed or poor application of these products may also lead to exposure. The gums then become sensitive and may even burn.
If your gums burn after using tooth whitening products, you might want to consider how long the products are in your mouth and how much hydrogen peroxide is in the product.
Low-peroxide products can reduce irritation and burning. That is — use products containing up to 10% hydrogen peroxide. Strips that are better suited to your teeth may also limit exposure.
Why Are My Teeth Sensitive After a Tooth Whitening?
Gums are not the only part of the mouth affected by tooth whitening products. Tooth sensitivity may also occur. Higher concentrations of hydrogen peroxide, along with longer application times, may also be the culprit here.
This is very common – more than 3 out of 4 people (78%) experience sensitivity after a whitening treatment. Sensitivity may only last for up to 48 hours after whitening, but those 48 hours can still be a pain.
Manage sensitivity after a tooth whitening by:
Brushing and flossing every day
Using a fluoride treatment before or after whitening
Using a soft-bristled toothbrush
Switching to a sensitivity toothpaste
Reducing acidic foods and drinks (coffee, sugar, processed foods) in your diet
Limiting cold and hot foods in your diet
Taking over-the-counter medications (Advil, Aleve) to reduce pain
If sensitivity persists, take preventative measures instead:
Reduce the frequency or length of application time of whitening treatments
Switching to low-peroxide treatments or products
Talk To Your Dentist About Tooth Whitening Products
Most of the problems from tooth whitening products come from the products themselves. Still, the best alternatives may not be in the tooth care aisle of your local grocery store.
Dentists may also be able to suggest tooth whitening treatments suitable for in the office or at home. Whitening products suggested by your dentist may have more powerful whitening ingredients or formulas to fight sensitivity.
Talk to your dentist about what products you are using to whiten your teeth. They may have tips for applying the product, how to prevent pain and irritation, and alternative treatment options.